Preschool Structure of the Day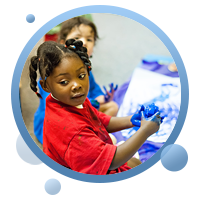 7:00 – 8:15
Before School Care
8:15 – 9:15
Classroom Activities
Morning greeting, circle time,  introductory activities.
9:15 – 9:45
Outside Play Time & Snack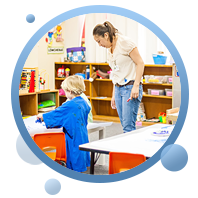 9:45 – 11:00
Classroom Activities
Child directed activities in learning centers.
11:00 – 12:00
Lunch Time & Outside Play Time
12:00 – 2:15
Nap time (for Reception/Transition)
Quiet Time & Classroom Activities (Foundation)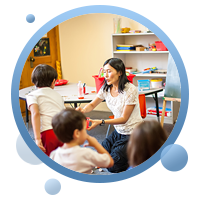 2:15 – 2:45
Outside Play Time & Snack
2:45 – 3:45
Classroom Activities
Teacher directed activities, learning centers
3:45 – 6:00
After School Care
Please note that the schedule could change due to weather or an event not typical of our daily routine or an activity that needs more time. If outdoor activities are not available due to weather conditions, similar activities are provided inside. Also, please note that there is a transition time of approximately 3-5 minutes at each change when the children move from one area to another, clean up, wash their hands, use the restroom, etc.