Preschool Clubs & Extracurricular Activities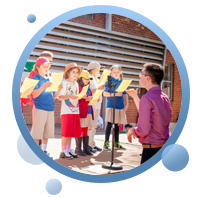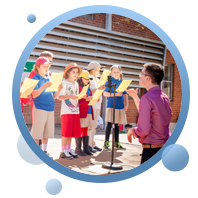 Clubs
Activities such as choir, Zumba, yoga, ballet, and sports are available after school for an addition cost. All children ages 3-5 may participate. Enrollment is based on availability. Check back soon for the 2016-17 school year schedule!
Instrumental Programme
Individual 20 minute lessons are offered every morning in piano, violin, guitar, percussion, recorder, flute and voice. Students may take lessons once a week, three times per week or five times per week. Lesson slots are 20 minutes long, with the intention that multiple short lessons will compensate for the inevitable lack of practice. There are four different time slots available: 7:00 am, 7:25 am, 7:50 am and 8:10 am. Lessons are filled on a first-come, first-serve basis.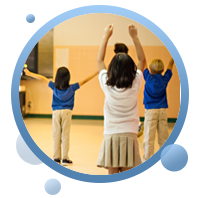 Field Trips
We believe that Tucson is a classroom and are constantly amazed at the wealth of resources Tucson has to offer. Preschool and Junior School classes take approximately three to six field trips each every year. Each trip has a clear pedagogical purpose and is in some way related to the current topics the children are learning .