Parents
Handbook and Policies
All parents will receive a copy of either the Nursery School, Preschool, or Junior School handbook upon enrollment. Additional copies are available in the office.
Our Service Agreement can be found in the "Tuition Fee Agreement" and the respective parent handbooks which should be taken as one document.
A full "Statement of Services" can be found in our parent handbooks, a copy of which is given to each parent upon enrollment.  Additional copies are available from the school office.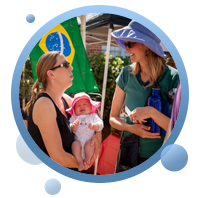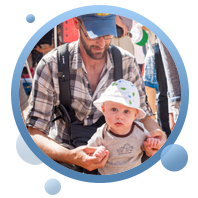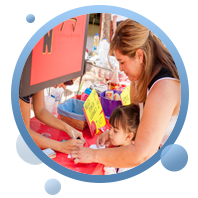 This Facility is regulated by and Inspection Reports are available from :
Office of Childcare Licensing
Arizona Department of Health Services
400 West Congress Street
Tucson, Arizona  85701
520.628.6540
A copy of the facility inspection report is available in the main office for viewing. All parents have access to the premise and facilities during operating hours.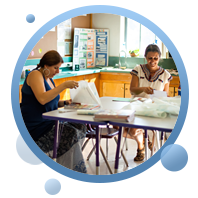 ISTPA
The International School of Tucson Parents Association is an independent organization represented by the IST parent community. As a prospective parent of an IST student, you have the potential to he a valuable member of this outstanding association.
The role of the ISTPA is to support IST's staff and students through parent involvement, which most administrators acknowledge is crucial to the success of any school. In doing so, the ISTPA seeks to create a dynamic and welcoming school environment that is both rewarding to students and their families and inspires a hands-on approach to your child's education.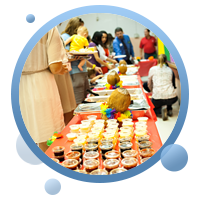 While the ISTPA oversees several special projects for the school (i.e. school directory, school yearbook, class rep program), its primary function is to host action-packed events throughout the school year that carry the following objectives:
Encourage camaraderie between the students
Encourage networking between families
Inspire school spirit
Promote the growth of our vibrant school community
Support and reinforce what our kids are learning in school
Raise monies which go directly back to the school in the form of teacher appreciation and grants benefiting the school for years to come
Provide FUN!
ISTPA meetings are held each month in the IST auditorium from 6-7 pm. Free childcare is provided and all parents and family members are invited to attend. To learn how you can become involved, email parents@istucson.org. For a list of this year's ISTPA events, please refer to the school calendar, or check out our ISTPA website (login required).