Language Immersion
Our unique curriculum offers a full language immersion in Spanish, Chinese, French and German in the Preschool and a dual immersion in Spanish, Chinese, French and German in the Junior School.
Preschool Spanish
Through play and the use of specific materials, children are able to develop their maximum creativity, academic and oral course by developing the second language to which they are being exposed during the entire school day. During class, students are separated in to different learning centers. The most effective way for a preschooler child to learn is through active, hands on play. Materials in each center are carefully planned to help develop skills and meet the needs of the children in each class.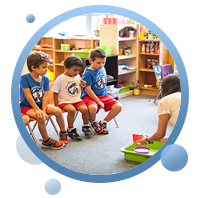 Preschool Chinese
In the Preschool Chinese class, the primary focus is on acquiring a strong foundation in the oral language and beginning mathematics. The children have fun learning Chinese through the use of short Chinese cartoons, children's songs, storytelling and small group activities. For 3-4 year old children, we attach importance to simple dialogue and basic strokes of Chinese characters. For 4-5 year old children, they start learning to read and write common Chinese characters.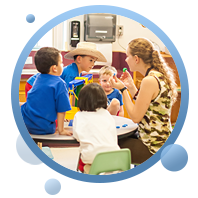 Preschool German
The German preschool class is a wonderful way to introduce your child to the German language. Children will be immersed in German and will be taught the basics of Math, Literacy, Science, Music and Art. The skills are taught through a hands-on approach by playing games and having fun. The German pre-school classroom is set up as a child-friendly environment, with many opportunities for the children to carry out independent exploration.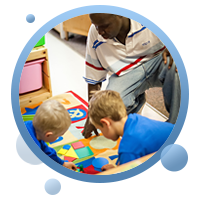 Preschool French
When you come to preschool French class you will be instructed in several areas. Block is where students improve their vocabulary by talking about their Art and develop their creativity. During Science students develop their thinking skills through discovery and research. In Math students learn about number concepts, measurement and making patterns.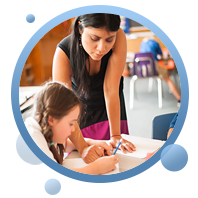 Junior School Spanish
At the beginning of the school year students are evaluated in order for the teachers to differentiate instruction and apply the methods that best fit the student's needs. The grammar, direct and audio-lingual methods are the ones most used in the classroom. The purpose of teaching the Spanish language in the Junior school is to develop students communication skills in the speaking and written language in the most natural way and through fun activities, including acting, storytelling, singing and playing.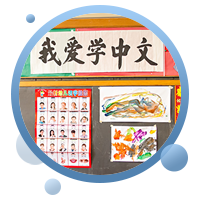 Junior School Chinese
Our Junior School Chinese caters for students who are either new to the language or have had prior exposure to the Chinese language. We use differentiated instruction in teaching students so as to meet their individual levels and needs. We also use varied teaching methods and learning resources to make it a fun experience for our students.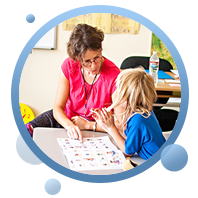 Junior School German
Every day, as soon as the students enter the German class, their English disappears and they speak only German to the teacher and to each other. Suddenly they are in Little Germany, Little Austria or Little Switzerland. What happened here? Does IST have magical school doors? Maybe. But just in case magic is not enough, everybody in this class is eager to learn, explore and communicate. We have many wonderful German picture books to read aloud.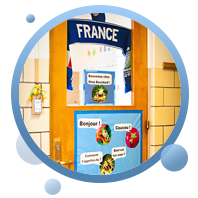 Junior School French
Help to develop knowledge of the French language using National books, practical classroom skills, question and answer periods, as well as video and audio tools.
I Encourage students to want to express themselves in a foreign language with native speakers, using methods that are proven, fun and confidence building.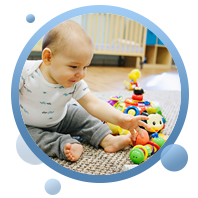 Nursery School
Our Infant and toddler nursery program promotes learning through language development, personal skills training, social interaction, creative thinking opportunities, and center-based cooperative activities. A study in the Journal of Phonetics by University of Washington's Institute for Learning & Brain Sciences suggests that, by around 10 months, babies are already losing their ability to learn new sounds, and therefore new languages; but a baby raised in a bilingual environment, maintains the ability to distinguish different sounds for longer – until 12 months.
English is the main language spoken by each teacher. However there may be opportunities for the children to be exposed to Mandarin, German, Spanish, and French.