Administration
William Arthur, B.Sc Hons, QTS, NPQH
Head of School
I am the Head of School. I am an experienced Teacher, Middle and Senior leader and have worked in multicultural schools in the UK, Middle East and West Africa. I have worked in both outstanding and challenging UK schools.
I obtained a BSc Hons degree in Biological Sciences from the University of Cape Coast and a Post Graduate in Education from Cambridge University. I also have a certificate in Leadership from the National College of School Leadership in the U.K.
I have also mentored or supervised the mentoring of trainee teachers from:
Bedford University, Open University, Leicester University, Northampton University, De Montfort University, Greenwich University, and London Metropolitan University all in the United Kingdom.
As a teacher, I inspire my students and as a Head of School, I provide transformational leadership for the school.
Outside work I enjoy cooking, hiking, swimming, tennis, running and travelling.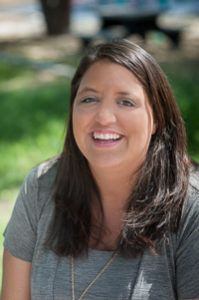 Jessica Palma
Deputy Head of School
As the Deputy Head of School, my focus is mainly on the Nursery School and Preschool and curriculum. I have been at IST since July of 2011 and I have loved watching the school (and the students!) grow throughout the years.
Proud to be a University of Arizona Wildcat, my focus was Health Sciences and Early Childhood Education. I went back and forth for four years trying to decide if I wanted to teach or become an epidemiologist.  During my student teaching semester with a kindergarten class, I discovered that my true passion was early childhood education.  I taught pre-kindergarten and was the co-director at a reputable preschool  in Tucson for five years before coming to IST.
I believe that every child is a unique individual. In order to be successful, each child needs a secure, loving, and stimulating environment where they can grow and mature academically, socially, emotionally, and physically. Along with creating that environment, my goal as an educator is to help instill a love of learning in the students I interact with each day.
When I am not at IST, the rest of my time is spent spending time with my family. My husband David and I have a daughter in the Spanish Preschool and a son in the Nursery School. I also have two middle school aged step-sons.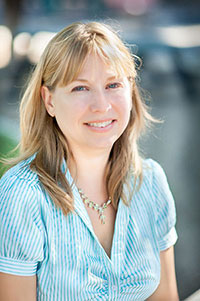 Kellie Zwickl
Business Manager
Prior to moving to Tucson I had the privilege to live in Germany as a military dependent for 14 years of my life.  During the last tour to Germany I obtained my MBA and traveled with my family extensively across Europe.
Prior to living overseas I worked as the office manager at an accounting firm in Virginia, as a Payroll Tax Specialist in Hawaii, and for a payroll company in California.  My bachelor's degree is in International Studies with Spanish minor.
In my spare time I am a mother and student.
Kenneth McDonald
Head of Facilities
I have been the Head of Facilities at IST since 2013. In the past, I have been a janitor, a firefighter, and a facilities manager for Goldstone Deep Space Communications Complex, among other things. I love working here because I love interacting with the kids and I have been strong supporter of this school since my twin daughters began attending at age 2. When I'm not at work, I enjoy spending time with my wonderful wife and all three of my great kids.
Sue Clement
Admissions Officer
This is my second year at IST, having previously been the Pre-school Aftercare Coordinator. I have had many jobs over the years, but my favorite ones have always been working with children, both in administrative positions in school settings and in home environments.
I believe in treating children with kindness, understanding, and respect. I feel fortunate to be able to witness and help nurture the joy and wonder of childhood in their lives.
I live close by in the Jefferson Park neighborhood with my husband and cat. I enjoy reading, working in my yard, getting out in nature, and listening to music.
Junior & Middle School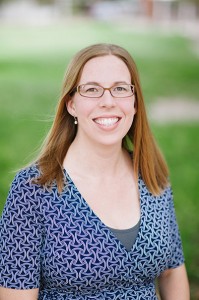 Megan Aussprung
I have been the Head of Music at IST since 2011. My current duties include teaching all PS and JS music classes, teaching JS and PS Choir, and teaching  J4 and J5 math.
I have been teaching private piano and bass lessons since the age of 12 and have taught everything from preschool choir to college-level orchestra sectionals. My past teaching positions have been with the University of Arizona String Programme, Opening Minds through the Arts (TUSD), and Academy del Sol. I enjoy working with all ages, but particularly love the curiosity, awe and innocence of preschool and elementary level students.
I received my Bachelor's of Music in Music Performance from the University of Arizona graduation Summa Cum Laude and my Master's of Music with Distinction from DePaul University in Chicago. I have received many scholarships and awards and was also named a Presser Scholar in 2007.
Outside of work, I enjoy playing musicals, performing in local orchestras, traveling around the world and spending time with my husband, daughter Lily, dog and cats.
Maria Brandauer
I am the German Junior School Teacher. I received my bachelor in Social Education in Vienna, Austria and my Masters Degree in Early Childhood Education at The City College of New York. I received a Diploma as a Dyslexia Teacher from the Austrian Dyslexia Association.
I was teaching in special education and preschool before teaching first and second grade.
As a teacher, I want to be a positive role model and make learning fun and challenging.
When I am not in school, I like biking, hiking, reading, music, cooking and planning for the next school day!
Laura Garcia
I am the J4-6 Spanish Teacher. I have previous teaching experience at a dual language charter school where i had the opportunity to assist students in the 2-3rd grade as a Spanish model.  We were also a bi-cultural school, exposing students to various cultural events through out the school year, primarily from the Mexican culture.
I obtained a BA degree in Elementary Education with a bilingual endorsement from the University of Arizona and am a certified K-8 teacher in the state of Arizona.  Previous to my degree I had the opportunity to work in Title I schools at TUSD as a tutor and student teacher.  I also had the opportunity to work with CEMELA, a program from the University of Arizona that offered after school math clubs for both children and adults at TUSD schools.
As a teacher I find great satisfaction in learning from my students and finding ways to bring who they are into the classroom.
Outside work I enjoy knitting, hiking and reading.
Hsin-Fen Chang
I am the Chinese Junior School Teacher. Prior to teaching at IST, I have worked serving students with various language and cultural backgrounds at Hayle Community School in Cornwall, England, Tong-An Elementary School in Taoyuan, Taiwan, and Tucson Magnet High School in Arizona, U.S.A..
I obtained a B.A. in Chinese Language and Creative Writing from National Taipei University of Education, and I graduated from the University of Arizona with a M.A. in Language, Reading, and Culture from the College of Education. In my classroom, I endeavor to create intellectual communities where students are encouraged to be risk takers, to be curious, to be willing to try and fail, and to become critical thinkers, problem-posers, and at the same time, problem-solvers.
I love reading aloud to children, and when not at work, I enjoy baking, traveling, watching movies, and making art.
Marianela Chamorro Belmar
Hello, my name is Marianela Chamorro Belmar. I am from Chile and I grew up in a little mining city called Coronel in the middle of the country. I am happy to be at IST as Junior School Spanish Teacher.
I attained a bachelor degree in Education of History and Geography before I studied to be a Teacher of Elementary School. In 2010, I obtained a Master degree in Prevention of Drugs Abuse.
In Chile I worked as a teacher in elementary and high schools for several years. In the 2000s I made a change in my professional career and I began to work for the Chilean government. I was in charge of social programs which were designed to prevent drug abuse in vulnerable schools and neighborhoods.
Years later, another big change occurred in my life. In 2011 I came to the United States with my family because my husband received a scholarship to pursue a PhD degree in Sociology at the University of Arizona. It has been a challenging experience but very rewarding, especially for our two children who have been students in the International School of Tucson.
All these time I have worked as a Spanish teacher for public and private schools and I have given private classes for adults and children. I really enjoy teaching Spanish along with cultural and social traits of Latin America.
In my leisure time I really like to read Latin American literature, writing short stories and watching interesting films. Nonetheless, sharing with my family and good friends I like the most.
Lucie King
Bonjour, I am happy to be a part of the French Immersion Program here at IST. I have a passion for both teaching and learning new languages. I am a native speaker from Bretagne, France. I incorporate my expertise as a native speaker in my student's classroom experience. I wish to impart my cultural knowledge to students; featuring cultures from all corners of the francophonie (French speaking world). My family and personal relationships have connected me to these diverse collections of regions such as Bretagne, and the Caribbean among others.
I have obtained my Masters in American Studies at the University of Rennes 2 and my Masters in French at the University of New Mexico.
As a well rounded educator I implement activities in such a way as to encourage active participation from students to lead them to further success. My pedagogic method is grounded upon my passion for languages and culture in an interactive environment. I strive to offer a platform for students to express themselves and participate in cross cultural activities.

Katie Purdy
This is my first year teaching at IST and I will be teaching art. I taught pre-kindergarten art for four years and also worked with k-5 th grade in an afterschool program for two years. I previously created an afterschool art program called Art Is Purdy Fun from my home studio. The program offered elementary age students an environment where a variety of art mediums were available and many fun and creative art pieces were created. I am an abstract artist and also spent the past year teaching art to adults at a local art studio. I have a great deal of passion for art and truly believe everyone is an artist!
I received my BA in English and Minor in Theater art at the University of Arizona. I later received my Masters Degree in Elementary Education from Grand Canyon University.
I have an affinity for teaching and consider myself to be a lifelong learner. I love culinary art as well, and enjoy cooking delicious and healthy meals with my amazing husband and three children.
Jamie Kinnane
Hi, my name is Jamie Kinnane. I have recently joined IST as a science and math teacher. I was born in London and I have enjoyed teaching science in England since 2012, With experience working in a high school.
I graduated university in 2011 with a bachelor degree in science with honors in forensic science. After completing my degree I completed my post graduate certificate in education in 2012 which a specialism in chemistry.
I love to help children grow and develop, which I have been able to do over the past 5 years working in a summer camp in upstate New York. While working in the summer camp I have worked in a range of roles including head lifeguard of a successful waterfront and a group leader. I love to travel and explore different places and I am very excited to start my role at IST this year and be a positive role model and great teacher for my students.
Yves Toby
I was a substitute teacher at IST for the 2015-2016 school year and I have the privilege of teaching 1st-3rd grade math in the 2016-2017 school year. I am originally from Haiti but have lived in the United States since 1986. Prior to moving to Tucson I have lived in Massachusetts and New York.
I obtained my Bachelors degree at the University of Mass. Boston. I hold a double major in Social Psychology and Elementary Education. Upon Graduation, I obtained a teaching job at the Donald McKay Elementary School in East Boston, teaching 4th grade. I am looking forward to starting my first year at IST. I love being in the education field and working with children. I have a strong desire to make a positive difference in people's lives, especially that of children.
Outside of school I love doing volunteer work, traveling, cooking, spending time with my husband and close friends.
Rhiannon Hastings
I am the English Junior School Teacher. My Bachelor's Degree is in English, my post graduate certificate in Education was in English and Drama and I am currently studying for my Masters in Special Educational Needs with a specific interest in Dyslexia. I have taught at a range of schools; mainstream comprehensive, a Pupil Referral Unit and an online private International School. I am also an examiner for IGCSE English Language and English Literature for CIE and Edexcel boards.
My passion is for teaching and enthusing the students, exposing them to a variety of literature from different cultures.
When not teaching I like; hiking, running, travelling, reading and cooking and playing taxi to my daughter who is an avid canoe slalomist.
Preschool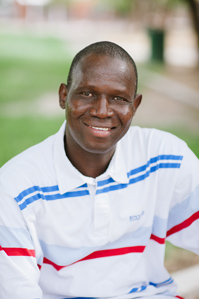 Moussa Drame
I obtained my BS and my MS in Economics from the Facility of Economics and Management at the National University of Cote D'Ivoire (Ivory Coast). I taught Mathematics for three years at Saint Exupery Middle School in my country before coming to the United States.
I have been teaching French here at the International School of Tucson since 2006. I am one of the original teachers in the French program. I am an experienced educator and I believe in teaching every student according to his or her individual needs. I also do my best not to teach a single concept in only one way. I believe all students benefit from a variety of teaching methods and also that it is much more fun for children not to do the same things all of the time.
Even though I teach preschool French, I see myself as an educator of all of IST's students. I do all I can to mentor them, teach them, and to be someone they always feel comfortable approaching. When I am not at school, I enjoy being home with my beautiful wife and my four wonderful children.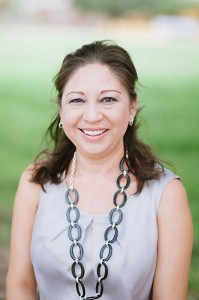 Maricela Brambila
My name is Maricela Brambila. I am from Jalisco, Mexico, and have been teaching at IST since 2009. I have a Bachelor Degree in Early Childhood Education and a profession as a Librarian.
For a year I participated in the program CONAFE (National Council for Educational Development), the mission of this institution is to bring education to rural areas.
For eight years I worked in the public library in my town. My work consisted in promoting the habit of reading in children, youth and adults, performing different activities,story time, discussions, debates, etc.. Likewise maintaining the library in order and help users in their tasks. Also, I taught 3 years in elementary school Cirilo Marmolejo, with groups of third, fourth and fifth grade.
The Preschool Gabriela Mistral was the first opportunity I had to work with infants of 3 years, I taught here 2 consecutive years. I have 11 years of teaching experience combined with 8 years as a Librarian. A total of 18 years of helping children learn. In all this time, I discovered that teaching is my calling, my vocation.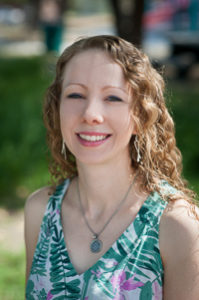 Damaris Meyer
I am the German Preschool teacher for ages 3-5. I have been working at the International School of Tucson since 2011. I have been a lead teacher  for most of my time here. I was fortunate to work as a teacher assistant for half a year and learn from Maria Brandauer who is a highly skilled teacher.
I graduated Magna Cum Laude  from the Northern Arizona University with a Bachelors degree in Hotel and Restaurant Management. I am also continuously expanding my knowledge of early childhood practices through classes, books and by meeting with the Las Familias CoP in Tucson.
As a teacher I believe it is important to awaken the child's curiosity and to guide them on their journey of acquiring knowledge through hands on activities.
Outside of work I enjoy hiking, swimming, cooking, traveling, solving puzzles and learning new things.
Wendy Espericueta
I am the Reception Spanish Teacher. I have a BS in Communication from the Universidad Kino, in Hermosillo, Sonora, México. My career as an educator begun in México, as a teacher for adult education.
I have been working in Tucson, Arizona, teaching Spanish since 2012 at the International School of Tucson as a Reception Spanish teacher. These years of experience that I have gained have helped me to discover my passion to work with children.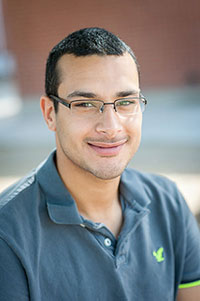 Abdel Sakhri
My name is Abdel-Rahim and I am French native speaker, originally from Lyon, France. I came to Tucson for the first time as an exchange student at the University of Arizona in August 2011. I have a BA in American and British Literature, History and Linguistics in English Studies from the University Jean Moulin Lyon 3, I also minored in Early Childhood Education.
I worked in many places and different environments but I came to realize teaching children and seeing them learn from me is what motivates me. I volunteered at IST for the first time during fall 2012 with Madame Bouchard with the J1 students in French then I joined Monsieur Drame as his assistant in French preschool to whom I owe a lot, in terms of education.
Outside of work, I love sports, especially soccer and tennis. I like gathering with friends and my goal in life is to travel as much as I can. I thank my family for the help and support they have given me and I now look forward to helping the children in French but also in everyday life.
Pei-Wun Malevich
My name is Pei-Wun Malevich. I am the Chinese Teacher in the Preschool Program at the International School of Tucson.
I was born and raised in Malaysia. I am fluent in Mandarin (Chinese), Malay, and English. I can also speak Hokkien and Cantonese.
I have a Bachelor of Science in Psychology from Bemidji State University in Minnesota and a Master of Arts in Cross Categorical Special Education from University of Arizona. I also have a K-12 special education teaching certification for Arizona, with SEI and Early Childhood Endorsements. I have worked in the education field helping students with and without disabilities, as a tutor, caregiver, paraprofessional, and teacher for the past 10 years.
I am excited to return to the International School of Tucson to work in the preschool program. I enjoy helping children learn through hands-on activities and games, as well as encouraging them to become independent and happy learners.
Outside working, I enjoy reading, cooking, martial arts, and making jewelry.
Bethania Wade
My name is Bethania Wade and I am happy to join the IST team as a Preschool Spanish Teacher. I was born in Nogales, Sonora but have lived in Arizona since the age of 3. I live in Sahuarita/Green Valley with my husband, daughter, and 3 dogs.
I graduated from the University of Arizona with a bachelor's degree in elementary education along with a liberal arts degree from Pima College and I am also in the process of taking courses for master's degree. I have taken numerous amounts of courses in early childhood education. I have experienced working with all age groups and have an extensive background in working with children with disabilities (especially children with Autism). I have had the opportunity to teach 1st graders, 5th graders, and worked with preschool children as well. I believe all children deserve the opportunity to learn through investigation (science) and hands on activities. We all learn differently!
When not at work I enjoy just spending time at home cleaning and spending time with my family. I also work with the children at my church and teach a class every Sunday on top of taking over the nursery there too. I love walking/running my dogs, scrapbooking, and reading.
Maricelys Rivera
I am the Transition Spanish Teacher in the Preschool Program. I was born and raised in Puerto Rico where I graduated Cum Laude from the InterAmerican University of Puerto Rico with a Bachelor Degree in Early Child Education and also completed several courses for a Master Degree in Spanish Curriculum Development. I am also American Sign Language (ASL) Certified.
I received my teaching certification and worked for 4 years in Puerto Rico as a Elementary teacher in various grade levels (K-6) before moving to Tucson. I joined IST in 2008 and felt in love with the language immersion program and IST community.  As a teacher is very important to work with the individual needs of each student as they learn in different ways. I use all my knowledge in different ways so the children can learn and enjoy at the same time. It's wonderful to see the development of each child through the school year.
Outside of work I enjoy baking cakes, traveling and spending time with my husband, our two children, and dog.
Looking forward to have an amazing school year with my students.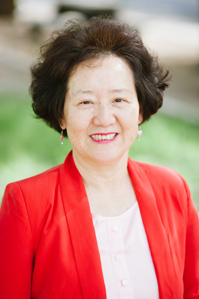 Jenny Du 
I am Chinese teacher at International School of Tucson. 我是國際學校一年級的中文老師.
I have been teaching Tucson Chinese School since 1994 and taught in other states since 1989. I taught two high schools for a year and had six years substitute Chinese teacher certificate for public high schools in Tucson.  Luckily, I have two oversea outstanding Chinese teacher rewards, one from China, another from Taiwan.
自1994 年來到Tucson, 就在本地中文學校任教職, 自1989之後還曾在其他州任教過. 也曾在本地兩所公立高中教了一年中文, 持有6 年的公立高中代課教師證.  幸運地得到兩項海外優秀華文教師獎, 一個來自中國大陸, 令一項來自台灣.
I got my BA from University of Arizona major in music and minor in Chinese.  Because I was from Taiwan so I teach traditional, but I learned simplified Chinese from University.  Therefore I am able to teach both systems of Chinese.  I have taught Chinese to the age 4 and up to adults.  I also teach children singing Chinese songs.
我是本地州立大學音樂系畢業, 主修音樂副修中文. 因為我從台灣來, 所以我教繁體中文, 我在大學選讀了简体中文.因此我能教這兩個系統中文. 我曾教過3 歲以上不同年齡的人. 我也教兒童中文唱歌班.
I enjoy teaching and to be with people.  I have gift of outreach different ages of students easily. I am not only teaching Chinese language and share Chinese culture as well.
My personal interesting: classical music, arts songs, singing, traveling and Chinese cooking.
我喜歡人也愛任教職. 我天生的容易接觸不同年齡學生. 除了教中文之外, 還分享中國文化.  個人興趣: 傳統音樂, 藝術歌曲, 唱歌, 旅遊, 做中國飯.
My teaching philosophy is: Keep learning which is always want to update myself, student center, teaching and approach students individually with full of passion.
教學理念:  不斷學習, 自我更新, 以學生為中心, 熱誠教學, 因才適教.
Nursery School
Carrah Estes
Hello, my name is Carrah Estes. I am currently one of the toddler teachers at IST and have been working with both the infants and toddlers at IST for the past two years. Prior to teaching at IST, I taught at another school for three years and I also worked as a nanny for four years. During that time, I watched eight children from birth to age fourteen. It always amazes me how fast children learn and grow.
As a teacher, I value each child and their uniqueness. Every child learns, grows, and develops at a different pace and I embrace their individuality. Babies are very dependent on us and forming bonds with them is one of my favorite parts of working in the infant room.
Outside of work, I like to go hiking, spend time with my family and dog, and go to the lake.
Reina Small
Hola, My name is Reina Small. I am a native Arizonan born right here in Tucson, AZ. I was blessed to join the IST Family in November 2015 and have the pleasure to work with your toddlers in the nursery program!
I have over 4 years experience working as a Child Care Teacher/Assistant from toddlers to preschool aged children. I love developing and looking for creative, fun innovative ideas to teach young children! That includes wearing a cape to work just because and dancing like nobody's watching!  My experience has taught me that children need to be looked after properly at every stage in their daily routine because how we take care of them today decides how their tomorrow is going to shape.  I love working with children of all ages, and am great with them.
I am a mother of two beautiful girls who currently are in the J1 Spanish and Preschool French programs! In my free time I love to be silly with my girls, be fashionably creative and enjoy being around my family! I also love the outdoors so when we can we also love to go hiking, fishing and camping!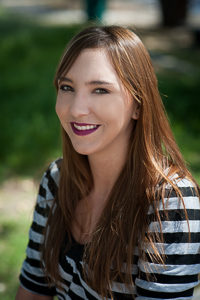 Nicole Gutman
My name is Nicole Gutman. I work in the infant program. I am a Tucson native, and have worked with children for nearly 10 years. Four of those I have spent working with infants and toddlers; before that I worked primarily with special needs children. My passion for working with children expands to my education; I am currently taking Early Childhood Education classes at Pima Community College. I hope to become an Occupational Therapist in the near future.
Outside of work, a few of my favorite things include travel, singing and dancing. (I will admit that the infant room already provides plenty of opportunity for singing and dancing.) My other  hobbies include playing softball and running track, and I am working on becoming proficient in American Sign Language.
For my students, my goal is simple. As infants they are exploring a brand new world, and I hope to make each day a positive and exciting new experience for each one of them.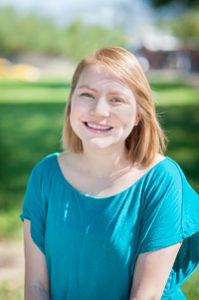 Denisse Orduño
Hello! My name is Denisse Orduno and I recently joined the nursery program at IST. I am very excited to be working with the children, parents, and fellow teachers here!
I was born in Nogales, Mexico and have lived in southern Arizona for the past 15 years. I am currently pursuing a degree in Social Services from Pima Community College. The experience I gain here at IST is essential to my long term career goals.
Before IST, I spent time as an infant teacher at the Sandbox Early Childhood Center and have worked as a primary care worker at Casa de los Ninos for the past 3 years. Working primarily with children aged 0-5 years, I saw the importance of a loving and nurturing environment  to a child's growth and development. I have also spent time as a camp instructor teaching school aged children the art of ceramics as one of my avid interests is creating art of all styles, an interest I am looking forward to sharing with the children I work with.
In addition to art, I also enjoy baking, hiking, and spending time with friends and family. I look forward to a great career at IST.
Nicole Barger
Hello, my name is Nicole Barger and I have been a toddler teacher in the nursery program at IST since September 2015. I am originally from Seattle, WA and have lived in Tucson since July 2015.
I am currently obtaining my BA in criminal justice with a concentration in homeland security but I have a strong passion to work with at risk youth. Prior to this job, I worked at the YMCA as an after school counselor and volunteered my time in a daycare center. I enjoy working with every one of the children and getting to see their different personalities blossom and grow as each day goes by. It is definitely a job that keeps you on your feet– you can never expect the same thing which makes for an eventful day.
When I am not at work I enjoy spending time with my daughter, son, and the rest of my family.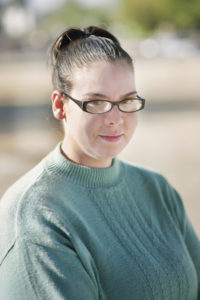 Kathryn Vassar
Hello, I'm Kathryn and I'm very excited to start this new year here as a Toddler Teacher for the IST Nursery program.  I've had the pleasure of working with children a majority of my life (that happens when your a 4th generation teacher), but in a school setting for a little over 3 years now.  During that time my education has been directed to Infants and Toddlers.  I really love working with this age group because everything is new to them.  There's so many little things that we take for granted on a daily basis, but to watch the expression on a child's face when they take their first step or use a spoon for the first time is truly one of the greatest things you can experience in life.
I feel that with this age group what they need from us more then anything is our love and attention.  Just being able to connect and interact so they feel comfortable and at ease in the classroom is definitely a main priority for me.
I live here in Tucson with my husband and our 5 year old son.  I believe art is what makes the world go round, that's why I love Tucson, so I try to do arts and crafts as much as possible.
Support Staff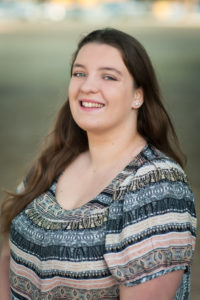 Alisa Kaiser
My name is Alisa Gretchen Kaiser. I was born in Nurmberg, Germany, and since then have moved and lived in a variety of cities! I started learning English when I was in 5th grade, and moved to the US in 2007. I have recently completed my Bachelors at the University of Arizona here in Tucson, along with a focus in Second Language Acquisition and a minor in Special Education.
I have had the pleasure of starting my work with IST in 2015, where I worked as a student volunteer in the German Pre-school classroom with Frau Damaris Meyer. Since then, I have been taking on a variety of jobs from the school as their substitute and overall stand-in helper! I have enjoyed leading the junior school's English classroom for a range of months, supervising exams, study hall, clubs, and doing the general substitute days for teachers both in pre- and junior school. My passion is working with kids, and I am so pleased that IST has given me the opportunity to work with this range in age groups in their wonderfully diverse school.
Outside of IST I work with Frau Maria Brandauer as a Saturday School German teacher. I also  do private German tutoring. I hope to use the experience I'm gaining at IST to soon pursue graduate school. When I'm not working I like to surround myself with friends and loved one.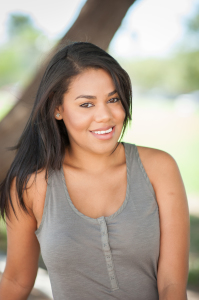 Nikita Harris
Hello my name is Nikita Harris and I am the Cheer Coach and substitute teacher here at IST. I was born and raised here in Tucson, Arizona. I have a two year old Yorkie named Madi-Bear who's my little monster. I'm currently working towards my bachelor of science in elementary education with a goal of some day becoming a third or fifth grade teacher. I love working with these little goofballs and having a fun time. When not at IST, I also coach gymnastics, and sometimes hip-hop and cheerleading. I am excited to be a part of the IST family and look forward to helping your children conquer this school year!