Enrichment and Growth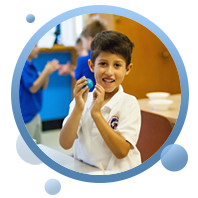 At the International School of Tucson, our focus is on the whole child as an individual, from age 6 weeks to 11. While we emphasize language and academics, social-emotional growth and physical development are just as important in the education of our children. Our curricula are child centered and inquiry based.  We encourage our students to explore the world around them through books, but also through hands-on activities and real life events.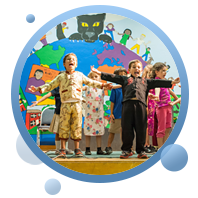 During Junior School, students learn about themselves as growing and changing individuals with their own experiences and ideas, and as members of their communities. They become more mature, independent and self-confident. They learn about the wider world and the interdependence of communities within it. They develop their sense of social justice and moral responsibility and begin to understand that their own choices and behavior can affect local, national or global issues and political and social institutions. They learn how to take part more fully in school and community activities. As they begin to develop into young adults, they face the changes of puberty and transfer to middle school with support and encouragement from their school. They learn how to make more confident and informed choices about their health and environment; to take more responsibility, individually and as a group, for their own learning; and to resist bullying.