Meet the Trustees
Board of Trustees
The Board of Trustees ensures that the welfare of the students, staff and academic standards are being upheld to the highest levels, and that the vision of IST is being promoted by the School's Leadership team.
Dr. Robert Erickson, Board Chair
Professor Emeritus of Pediatrics at the University of Arizona Medical Center. Four of Dr. Erickson's grandchildren attended IST's Spanish preschool and junior school programs. Dr. Erickson has enriched his professional life with several overseas faculty appointments, particularly in England, France, and Italy. He brings a wealth of international experience to the Board, as well as his knowledge of child development gained as a pediatric physician.
Angela Mitchell, Board Secretary

Mrs. Mitchell is a parent at IST; her daughter is enrolled in the French Program.  She is the Director of Operations for First Watch Restaurants here in Tucson.  She graduated with Bachelors in Business Management from the University of Arizona-Eller College of Management.  She also has a degree in Culinary Arts from The Culinary Institute of America.
Rev. Dr. John R. Leech

Merry Moppet Preschool is the first preschool I remember well (after playgroup). We ate saltine crackers and drank red juice for a snack, and slept on little colorful mats we brought from home for nap time. I still have mine.
Kindergarten through tenth grade were in Belmont, California, public schools: I am still in touch with, and visit, classmates from all those years. Eleventh and twelfth were "back East" at Gaithersburg (Maryland) public high school. College was Cowell, at Santa Cruz.
So my private education experiences were with three schools of theology: beginning with a Master of Divinity earned at the Church Divinity School of the Pacific, followed later by a Certificate in Pastoral Leadership from Seattle University, and a Doctor of Ministry from the San Francisco Theological Seminary.
Somewhere in there I fit a career – or two: bookselling and publishing in California, Kentucky, New York, and Indiana; then ordained pastoral ministry in the Episcopal Church, in northern California, western Washington and now southern Arizona.
Jefferson Park Neighborhood Representation 
This position is shared by two members of the JPNA board of directors.
Joan Daniels
President of Jefferson Park Neighborhood Assn., Treasurer of Friends of Jefferson Park, Inc. Former teacher, curriculum specialist, and administrator  in Tucson Unified School District. Joan was also a co-director for the former La Pilita Museum in Barrio Viejo.
….
….
Suzanne Trappman
Vice President of Jefferson Park Neighborhood Assoc. Former Manager of Student Services with local vocational training program targeting at-risk youth. Currently teaching piano as part of the music program at IST.

Robin Kottabi

Robin is the owner and Co-Director of The Sandbox2 and The Clubhouse, both NAEYC accredited programs and a Quality First 5 Star rated PreK program.  Robin is a native Tucsonan, married to her husband Parviz for 37 years, mother to three adult children and grandmother of four.  She has a BS in Education and a Masters in Early Childhood Education.   Robin was a Peace Corps Volunteer in Colombia and had her own preschool for three years in Iran.  She speaks Spanish, Portuguese, Farsi and English.  She has been a businesswoman and early childhood advocate for the past 36 years and is active in the community. Robin is currently a Board member of the Southern Arizona Association for the Education of Young Children (SaZAEYC), the Arizona Childcare Association, a member of Las Familias, as well as her HOA treasurer.  She believes that all early childhood programs should work together to improve the quality of service provided to Tucson families.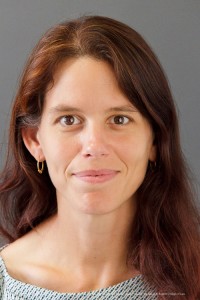 Dr. Kathie Barnes, Ex-officio

Dr. Barnes has been a parent at IST since her arrival in Tucson 8 years ago; she is a Professor of Law and an Affiliated Professor of Economics at University of Arizona. She earned her JD from The University of Michigan and her Ph.D. in Statistics from University of Minnesota. Her professional interests include education law and policy. She has been a member of the Board since June 2012 and Board Chair since November 2012. As Board chair, she oversaw the transition in leadership in 2012-2013, to our current Head of School, Mr. William Arthur. She has had children enrolled at IST since November 2006, when she moved to Tucson, although her oldest graduated from the Fifth grade class in June 2013.