Enrolment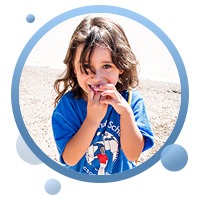 Enrolment for the current school year is open for all ages throughout the year, providing we have space. If you are applying for the following school year, placement of your child will not be guaranteed until after April 1st. Nursery school has continuous enrolment throughout the year.
The first step – visit
Please call our admissions office at 520.406.0552 to speak to our admissions officer and schedule a tour of the school.
The second step – apply
If after your tour, you decide that IST is the preferred choice for your child(ren), the next step is to fill out our electronic application and submit a $50 non-refundable application fee (application will be emailed to you).
If classes are currently full, your name will be placed on our wait list. When a place becomes available, families will be contacted in the order that they applied**.
The third step – register/enroll
When a spot is available for your child, you will fill out our electronic registration form, sign an enrollment contract and be given all information needed to finish the enrolment process. *Please note: if you are applying for the following school year, a $500 tuition deposit will be due at this point. If enrolling for the current school year a deposit is not required.
Non-Discrimination Policy
The International School of Tucson does not discriminate on the basis of race, religion or national heritage.
** Applicants with siblings enrolled at IST as well as those applying for a full-time spot will have priority.